Shankar Nandiwada, CGA, CA (IN), CAM (UK)
Chief Executive Officer
Mr. Shankar Nandiwada is a Professional Accountant and earned designations from Certified General Accountants' of Alberta, Chartered Management Accountant from Chartered Institute of Management Accountants England and Chartered Accountant from Institute of Chartered Accountants of India.
Prior to joining OEL Projects Ltd. Shankar served as the Chief Financial Officer and Corporate Secretary of Ceiba Energy Services Inc.
He has over 20 years of experience internationally with public and private companies in Canada, United States of America, England, Middle East and India.
By virtue of his diverse experience in Oil & Gas, Manufacturing and Service sectors, Shankar brings expertize in growth initiatives and strategic business planning along with a proven track record of business growth and turnaround. Shankar also has extensive experience in mergers and acquisitions, financing and building and growing professionally managed companies.
Frank Hornsby
President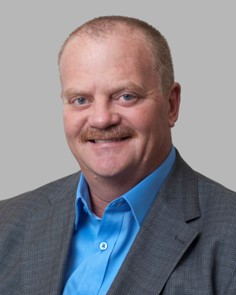 Mr. Frank Hornsby is President of Cormetrics Ltd., a subsidiary of OEL Projects Ltd. In his role he oversees a team of lab technicians and corrosion specialists, offering full service state-of-the-art failure analysis and corrosion testing. His focus is on providing consulting services to the petroleum industry for overall system integrity and specialty lab testing.
Frank was an immediate asset to Cormetrics Ltd., in February 2011 when he was brought on as President. His 29 years of experience in the petroleum industry on asset integrity and production chemical application disciplines has made him a specialist in this field. His prior experience consists of employment with Amoco (Field Integrity Technician), Champion Technologies (Technical Services Manager) and Nexen (Corrosion and Laboratory Superintendent – large scale Middle East production facility).
During his tenure with Cormetrics, his focus has been on overseeing the laboratory testing of corrosion inhibitors and alloy selection, pipeline failure analysis, ASTM G205 Crude Corrosivity testing and field production chemical reviews in addition to electrochemical corrosion inhibitor evaluations, weight loss coupon testing and alloy testing.
Frank is a graduate of the Northern Alberta Institute of Technology (NAIT) with a diploma in Hydrocarbon Engineering Technology in 1985.